About this Event
With the increase in chronic and complex conditions facing the natural health practitioner, it is important to be able to take a thorough case, evaluate the findings, identify red flags and create appropriate treatment plans. Improving the natural health practitioner's confidence to perform physical examination of their client, not only ensures gathering vital information of the case presentation and detecting any red flags, it creates opportunity for multi-modality referrals, building rapport with the client. The combination of which creates better client retention, clinical outcomes and communication across modalities.
This workshop focuses on creating a physical examination strategy to be used during the consultation that allows for the practitioner to confidently perform vital signs and more holistic physical examinations. This information can be used to track progress of the client and identify any red flags and cause for referral.
The activity of watching the demonstration and active participation in technique practise will allow for great retention of information and confidence in implementing into clinical practice.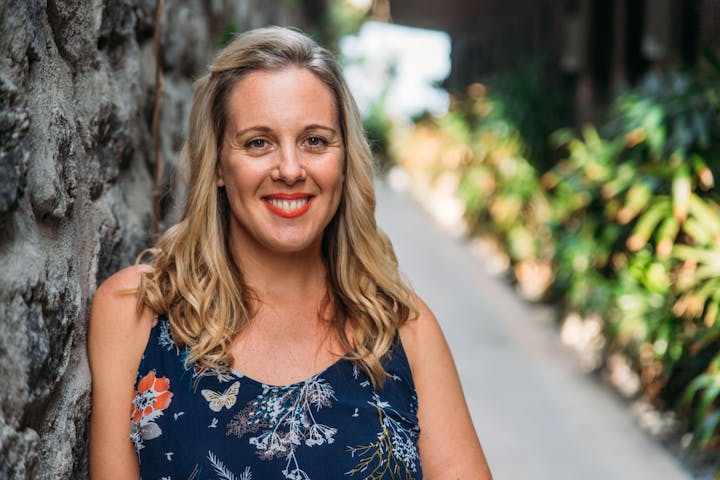 Presenter - Katie Barron:
Katie Barron is a practising naturopath, college tutor, mother, wife and lover of all things travel.
Katie is passionate about fellow natural health practitioners feeling confident in their clinical practice, leading to better client outcomes and a thriving complementary health industry.
With a passion for physical examination, Katie believes that this not only gives us valuable insights into the patient presentation, but also builds rapport with the client and opens doors to cross referrals with other modalities.
When Katie isn't tutoring at a naturopathic college or seeing clients in her clinic, you can find her planning her next overseas adventure with her family or walking on the beach with her enormous dog.
General Information:
Essential Items to bring: lunch, notepad, pens, blood pressure equipment (stethoscope and sphygmometer), thermometer (and plastic covers), pen torch and tongue depressors.
To ensure the success of this seminar, it is a requirement that you bring above items to the event.
CPE: 6 CPE points
Notes: Seminar notes will be emailed to participants one week before the event.
Please note: If it is deemed that a seminar is not viable, it may be postponed or cancelled by ATMS and participants of the seminar will be notified 1 week before the scheduled date of the seminar.
Please be advised that it is not permissible to bring children to ATMS seminars.
ATMS Cancellation Policy: Bookings cancelled with less than 7 days notice before the seminar date will not be entitled to a refund or credit.