Description
ON THE EDGE OF A DREAM
AUSTRALIAN FILM AND BOOK TOUR.
Presented by Andrew Kidman and Ellis Ericson
Please join us for the Australian Film tour of ' On the Edge of a Dream'
Andrew and Ellis will be touring up and down the coast through the months of March and April. They will be showcasing Surfboards from the project, Artwork by Barry Mcgee plus QnA's at select locations.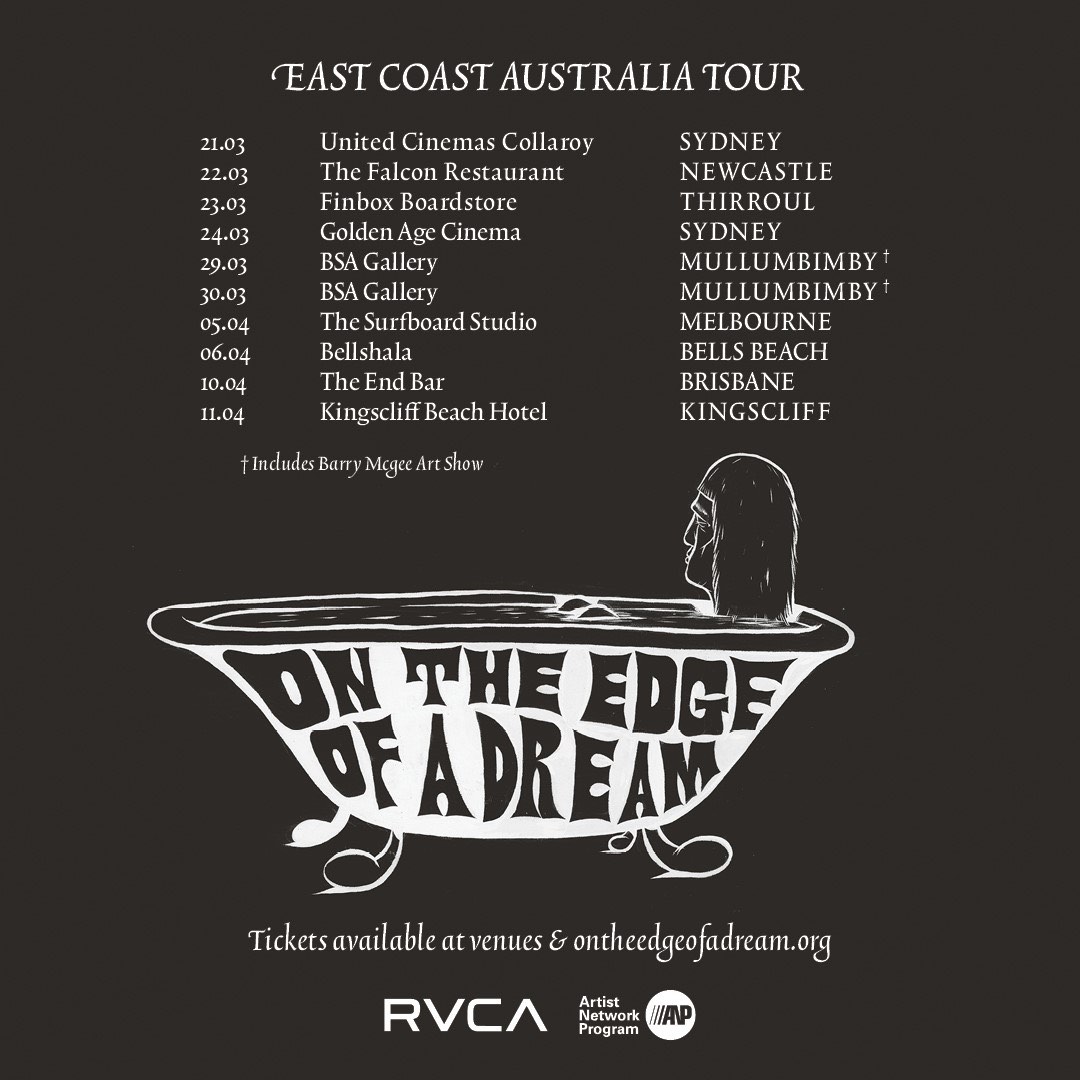 On The Edge of a Dream
Duration: 52 Minutes
For the past five years Ellis Ericson and Andrew Kidman have been working with George Greenough on the modern evolution of his Edge Board design. Ericson and Kidman are both shapers; the book and film charts their journey as they work with Greenough to personalise their own equipment with a design George has been toying around with since the late '60s. Shot in Australia on the North Coast of New South Wales it features the original venues Lennox Head and Angourie where Greenough's innovative Edge designs were tested in the early '70s.
Email: info@ontheedgeofadream.org