Description
Grudge Kings Sydney "The Shake Up"
Grudge Kings 2 – The List Shake Up – promises to be one of the biggest single day events that Sydney Dragway is holding all year. We saw the rivalries that were forged in the first ever Grudge Kings event just a few weeks ago, and those rivalries will boil over on the 25th September 2016! There are plenty of racers who missed their shot and will be looking for redemption, as well as match up between Tomi Raikko and the Grudge Queen and current List #1 Gina Bullians that could see a new leader at the top of the Grudge Kings Tree! We will also see 8 of the biggest, baddest door cars in NSW fighting it out for the #20 and final spot on the list and the chance to move up the ladder!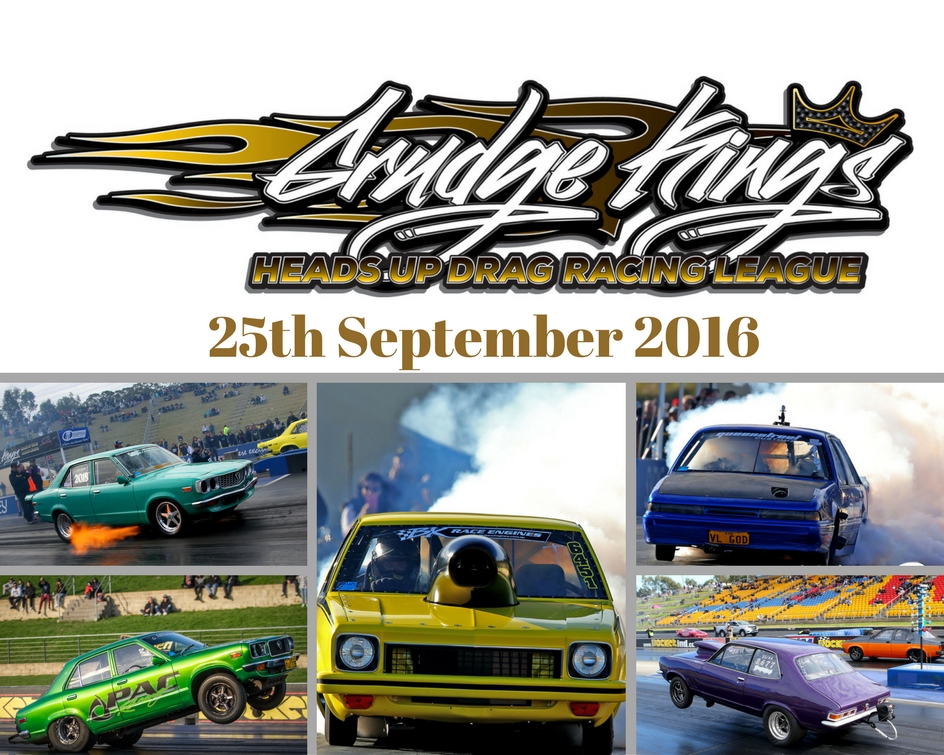 Throw in the Sydney Street Outlaws with 8 second cars that are DRIVEN to and from the race track and a host of other sensational racers that will show in the Pure Grudge Class and this is one event that you do not want to miss out on!
Gates open to Spectators at 8:00am
Racing from 9:00am - 5:00pm approx.

PRE PURCHASE TICKET INCLUDES VIP PARKING ACCESS THROUGH COMPETITOR GATE ON DAY.
GET IN EARLY!

"Grudge Kings" the innovator of this event and future international series is proudly supported by Sydney Dragway where the inaugural event will be held.
Entrant numbers will be limited for each class so the race day can ensure multiple rounds of racing.
Follow all the pre event activity here:
Facebook: GRUDGEKINGS
Instagram: #grudgekings #grudgekingssydney