Disability Insiders' Circles of Support - One Person's Journey
Disability Insiders' Circles of Support - One Person's Journey
About this Event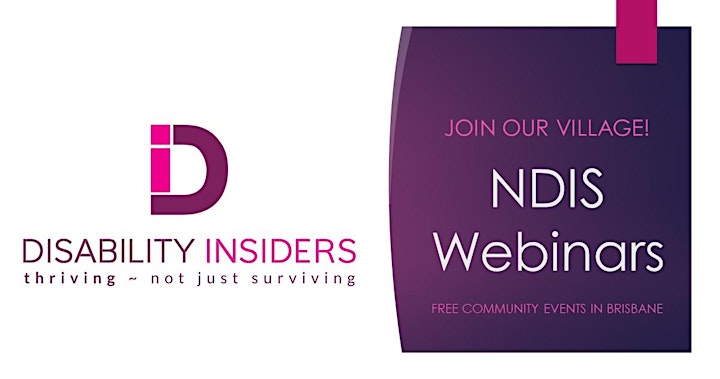 Circles of Support are one strategy to assist people with disability and their carers to build rich networks of support around the person with disability to safeguard their aspirations for a rich and inclusive life. It is an intentional strategy that people can utilise to bring in family and friends to think, dream, plan for and act on those dreams in order to bring about the good things in life, as often this does not happen naturally for people with disability.
Join Disability Insiders and Community Resource Unit to learn more about Circles as a strategy and to gain insight into how one family has benefited from this strategy. Learn about how Jordan and her Mum Deb have successfully built a vision of a good life, made decisions about appropriate accommodation and housing and made plans for safeguarding using this strategy.
The webinar will be delivered via video conferencing using Zoom and Participant's who register will receive instructions via email the day of the workshop. Zoom is accessible on smart phones, tablet and any computer with a camera and microphone.