Description
This event is exclusive for sophisticated investors, VCs, corporate venture experts and partners carefully selected by the CapitalPitch Tribe. Come to have a drink and explore some of Australia's hottest new investment opportunities using the new CapitalPitch equity funding platform.
We're creating a movement of amazing people passionate about innovation and the future of fast growth businesses.
Founders: You must be a CapitalPitch Startup at Step 4 or beyond of our accelerator to pitch our room of investors.
Partners: If you are keen to partner and help build the capital raising revolution then please purchase a partner ticket to come and meet the team.
Background:
Throughout history it has been the innovators and entrepreneurial thinkers that have dared to create solutions to the world's biggest problems, ignoring the naysayers and daring to risk failure in the pursuit of the impossible.
In 2015, it is cheaper and easier than ever for those entrepreneurial risk takers to design their solutions and bring them to market. However, a lack of Series A funds for growing businesses, known as the Series A Crunch, acts as a massive hurdle to so many exciting and viable businesses as they enter their difficult and expensive growth stage.
Over the past 3 years Jeremy Liddle has spent time with G20 leaders, United Nations experts, the World Bank, European & African Development Banks, B20 Business leaders, OECD, ILO, the world's top young entrepreneurs and countless other stakeholders in order to discover the best solutions for entrepreneurial finance. We must enable entrepreneurs to find the resources they need more easily, so they can create commercially sustainable solutions to the world's biggest problems. More private sector investment must flow into ecosystems that support high growth entrepreneurial small & medium enterprises (SMEs).
We now know that the world needs a quantum leap forward in it's adoption of technology and use of capital markets.
This event is a catalyst for the movement.
DRINKS FROM 5.30pm @ Stone & Chalk, Level 2, 50 Bridge st, Sydney
SPEAKERS FROM 6pm
Angel Investor: Alan Beattie

Investor & Chief Funding Advisor, CapitalPitch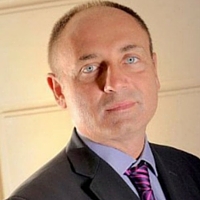 Alan has, for many years now, been working with businesses at various stages of evolution ranging from angel investment to roll-up strategies, including LATAM Autos that was taken to a successful exit through an IPO on the ASX. Alan's portfolio has been across various geographies including Latin America, Australia and the Middle East. He works closely with principals to provide business acumen, financial advice, and strategic direction. He is passionate about reducing the funding gap for entrepreneurs who have a great business and he is a member of Sydney Angels. Alan held positions previously as Deputy CEO of HSBC Europt & Head of Commercial Banking, Latin America.
Investment Expert: Craig Swanger
CEO, Investible and speaking about "The immense historic & future opportunities investing in unlisted Vs listed equities"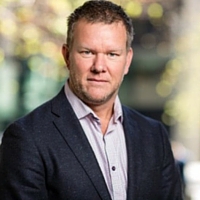 Craig is a passionate, creative and results focused leader with a track record of innovation and more than 20 years' experience innovating in financial services. He is the leader of Investible, a new-breed Business Generation Lab that redefines how founders and new business concepts are developed, funded and grown. They partner with investors and organisations to build a pipeline of investible talent and businesses through a rolling series of 10 week business ideation and launch programs. Investible is establishing partnerships across Asia where the VC investment will take hold over the next decade. A key component of the Investible offer is a unique angel investor club which makes angel investing scalable with greater diversification and liquidity than previously possible in the early stage PE investment space.
CapitalPitch Startup Founder #1: Emlyn Scott
Co-Founder & Director, OpenMarkets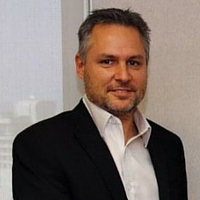 OpenMarkets is the fastest growing broker in Australian history and now the second largest online broker. OpenMarkets is raising a Series B round comprising $1 million @ 30% discount to a $3m-$5m follow-on for working capital, expansion capital & ASX margin.
Writers love words and storytelling. Dentists love pearly straight white teeth. Emlyn loves Business Development. Creating new and exciting businesses, products and services and helping businesses grow. He has have over 20 years experience in the finance sector with experience in startups, turnaround situations, SMEs, capital raising, clearing, exchanges, funds management, trading, all across a broad range of financial products and services.
CapitalPitch Startup Founder #2: Elie Shuggi

Founder & CEO, Loocl
Loocl connects people to last minute deals close by. When businesses have stock to clear or seats to fill, they simply push out a Loocl deal straight from their phone that last as short as an hour or as long as a day. Members see deals close by along with directions and the time left to take a deal. Loocl are raising a $300k - $600k Seed round with great early stage traction across Sydney's Eastern suburbs.
Elie is one of the most resilient and hard working founders we have every come across. It's been an absolute pleasure working with someone that is so clearly determined to solve a huge problem in a contrarian sector. CapitalPitch Ventures will be very proud to co-invest in Elie with a strong lead syndicate.
CapitalPitch Startup Founder #3: Mahgan Zandfarid

Co-Founder and CEO, Education Curb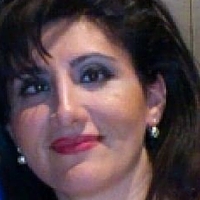 Education Curb is disrupting the education industry based on influences of Google, Microsoft and Apple. They Provide personalised learning English Literacy content for K8 and aim to deliver measurable learning outcomes for Schools by tracking performance, skills gaps delivery and differentiaion utilising Adaptive/AI engine to deliver personalized and adaptive learning. Education Curb is raising a $650k Seed round and is undergoing Accelerating Commercialisation grant progrssion through the Entrepreneurs Programme.
Mahgan is passionate about how technology can influence economic growth and equality in global market. She has been part of the Mobile Industry since 1990s and seen how mobile technology has developed emerging economies as well as brought equality of wealth and education. She's been focused in the last 22 years in accelerating the influence of disruptive technologies such as mobile, software as a services and predictive analytics in Asia, MEA, USA and Oceania, growing sales in various territories by a minimum of $10 Million revenue within 2 years.
CapitalPitch Startup Founder #4: Lydia Paterson

Co-Founder & CEO, Care Guidance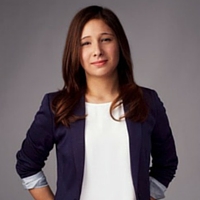 It's heart-breaking to realise your parent needs aged care. Worse, the aged care system is complicated, opaque, fragmented and inhuman. CareGuidance matches and places people who need aged care with providers. We take the stress out of the transition by leveraging technology to deliver scaleable services. CareGuidance is raising a $500k Seed Round to fund growth, principally through marketing and human resources.
Lydia Paterson is CEO of Melbourne-based aged care brokerage Care Guidance. She previously served as an adviser to the former federal minister with responsibility for aged care. CareGuidance was founded by Andrew Campbell after the difficulty he had placing his father into care. Their dream is to deliver a compassionate, affordable and scaleable transition service.

Facilitator: Jeremy Liddle
Co-Founder & Chief Entrepreneur Officer, CapitalPitch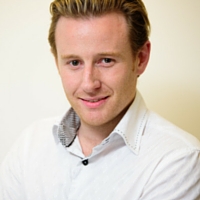 Jeremy Liddle believes entrepreneurs change the world. He is co-founder and CEO of CapitalPitch, the world's first capital raising accelerator, equity funding platform and VC. As the President for the G20 Young Entrepreneurs Alliance (YEA) Australia he hosted the 2014 G20 YEA Summit in Sydney 2014 and co-authored a United Nations White paper on entrepreneurship. He represents Australia, youth and entrepreneurship at the United Nations, Global Entrepreneurship Week and B20 task forces. Jeremy is an award winner, Tedx speaker and author of the Book "From Idea to Start-up"
Startup Coach: Constantine Georgiou
Investor & Chief Coach & Culture, CapitalPitch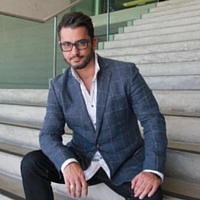 Constantine believes that anyone can be a successful entrepreneur given the right coaching, tools and mindset. His unique approach integrates a variety of practices to help startups land investible points and deliver them with authentic gusto. As a serial entrepreneur and with a 20 year background in disruptive technology he knows what it takes to pitch for revenue and capital. His previous role as Head Mentor at Investible enabled him to prove his thesis that if you get the founder right the business will grow at scale, sustainably.
FAQs
What are my transport/parking options getting to the event?
There are a few paid parking stations close by, but we suggest the Opera House parking station.
What can/can't I bring to the event?
You can bring whatever you like! Don't forget business cards and an amazing pitch!
Where can I contact the organiser with any questions?
Tribe@CapitalPitch.com
Is my registration/ticket transferrable?
Yes. If you can't make it for some reason then let us know and you can come to the next event instead.
Are there ID requirements or an age limit to enter the event?
No but there is a licensed bar which wil require being +18