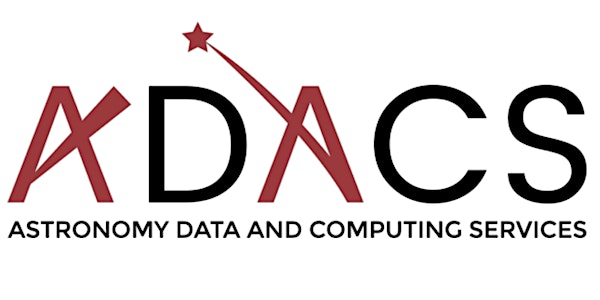 ADACS - Introduction to computing and data science for astronomers
Event Information
Location
B407:307
Curtin University
Hayman Road
Perth, WA 6102
Australia
Description
In the era of big telescopes and big data, data analysis practices need to scale to the volume of data processing and analysis needed for researchers to compete in a world-class arena.
This 3 day workshop is aimed at postgraduate students and ECRs who might not have had formal computational training and would like to get up to speed. Practical examples in the workshop are taken from observational astronomy, however, participation is open to all Australian-based astronomers.
You don't need to have any previous knowledge of the tools that will be presented at the workshop. However, if you are planning to come to only some of the workshop days you will need to have an understanding of the material taught on the previous day(s).
Tickets can be purchased for each day individually or for the full 3-day workshop.
The workshop is BYO catering, however, we will provide drinks and food at the sundowner.
Remote participation is also possible via webex, note that times are in AWST. If you would like to participate remotely please select the remote ticket option and the organisiers will contact you with the details on how to join the workshop.
Day 1 - Introduction to computing best practices in Python
Keynote - Astronomer's toolkit

Version control (Git)

Python

Introduction to python

Introducing jupyter notebooks

Visualisations
Day 2 - Data Science for Astronomers
Python

Pandas

Astropy tutorials

Plotting

Data Acquisition and Virtual Observatories

Introduction to virtual observatories

SQL and ADQL

Dealing with fits files

Integration with Python
Day 3 - Advanced topics
Introduction to machine learning in Python (scikit-learn)

Introduction to Nimbus (Pawsey cloud)

Clinic/helpdesk

Sundowner

For more info please visit the workshop webpage.
Date and time
Location
B407:307
Curtin University
Hayman Road
Perth, WA 6102
Australia