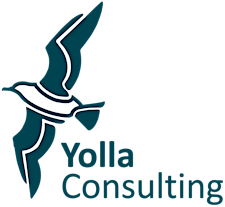 Yolla Consulting
Yolla Consulting is a specialist business development and governance consultancy firm based in South East Queensland.  Yolla creates and implements small business training, advisory and support programs.  
Yolla works with small businesses through the start-up and growth phases– assessing their current position and developing their skills, capacity and strategies to generate sustainability.  We also work with Boards and larger organisations to put in place the business strategies, systems and documentation required to help the organisation or business grow and flourish.  
Yolla is passionate about helping people and aims to bring innovative and culturally appropriate solutions to our clients – working through issues with our clients to develop solutions that meet their needs and drive success.
Sorry, there are no upcoming events