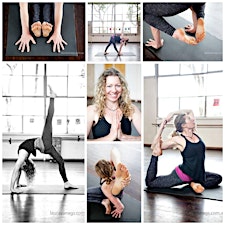 YOGA GARAGE
YOGA GARAGE
Tune up your Mind Body & Soul
Yoga Garage offers vinyasa flow, yin, restorative & kids yoga classes in the beautiful Adelaide foothills location of Belair. Hosting regular workshops and retreats including Acroyoga, Therapeutic Soundbaths & Yin Yoga
Yoga Garage also provides yoga for schools, private and corporate clients.
KAREN GUNTER
Director and principal yoga teacher at YOGA GARAGE                                                          
Karen began practicing yoga in 1986 to help manage chronic knee pain and soon found that practice not only cured her of any knee pain, but also improved her overall physical & emotional health.
She is committed to teaching yoga that caters to the needs of each individual, respecting that each of us is unique. In this way Karen believes that yoga is a gift for life – able to be practiced from 3 to 103!
Introducing someone to yoga practice for the first time a joy and a privilege and looks forward to spreading the love of yoga to many new practitioners.
Having a background in nursing, Karen has a particular interest the benefits of yoga practice for people with depression and anxiety, using yoga as therapy. 
Karen's yoga practice teaches her to be patient, understanding and accepting without judgement or expectation (with the added bonus of feeling strong, light and full of energy)
Karen stated, "Yoga continues to be one of the many joys of my life and I feel privileged to be able to share my passion for yoga with others."
Karen currently teaches regular classes at her Belair studio Yoga Garage, offers private & corporate classes, runs weekend yoga retreats at Port Elliot, works with professional sportsmen & women to help improve their performance and prevent injury & teaches children from kindy to year 12 at schools around Adelaide.
Sorry, there are no upcoming events