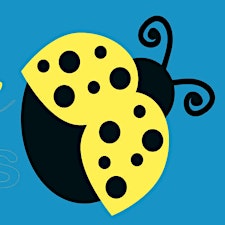 Yellow Ladybugs
Yellow Ladybugs is a non-government organisation with strong bridges to the community. We are dedicated to the happiness, success and celebration of autistic girls, women and gender diverse individuals. We believe all autistic individuals deserve to be recognised, valued, accepted and supported in order to realise their full potential. We are committed to shining a positive light on autism through the creation of positive and inclusive experiences for our members.
We use identity-first language ('autistic' rather than 'has autism') to respect our community's preferences and because we are actively seeking to reframe the conversation on autism, to remove the stigma, and to focus instead on acceptance, and a world that celebrates neurodiversity.
We are an autistic led organisation, which means that the majority of our team members our autistic. We recognise that actually autistic individuals are the true experts on autism, and their lived experience is a critical factor in Yellow Ladybugs' commitment to being an organisation that can advocate for its autistic members, whether they are children, teens or adults, and whether they are formally diagnosed, or self-identify as autistic.
Sorry, there are no upcoming events