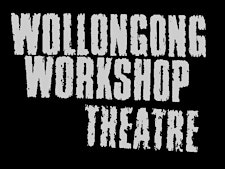 Wollongong Workshop Theatre
Welcome to Wollongong Workshop Theatre (WWT). We are a small community theatre in the Wollongong. We put a strong emphasis on promoting and developing the skills of our local members. Workshop engages with a number of other organisations to ensure that the benefits of the arts are realised by our members and surrounding community. WWT believes in the limitless potential of the human imagination. 
OCT 2019 to MAR 2020: The Council is currently carrying out works on the Wollongong Senior Citizens Centre. This has resulted in access to the theatre being affected. We are sorry to say that we will not be able to offer disabled access to this production. We apologise to our patrons who have to manage a disability. We hope the work will be finished in early 2020, and full access to the theatre returns for all of our patrons.
Sorry, there are no upcoming events