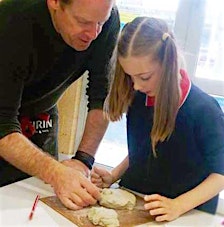 Will Huntley ATC (Artistic Training Consultant)
Wil Huntley is a Professional Artist who has been creating and teaching art for over 30 years. He has worked on films such as Alien 4, Austin Powers 2, Jingle All the Way, Starshop Troopers, Wild Wild West and more. He is an accomplished sketch artist, painter, prop builder and sculptor, who has had various solo and group exhibitions. Will has been operating as an Artistic Training Consultant for the past 10 years and has been consulting, teaching and providing workshops for professional artists, art teachers, and art-related business' around the globe. 
He provides many of his workshops out of Collective Obsessions. A purpose built arts workshop in Bassendean, Western Australia. 
Sorry, there are no upcoming events