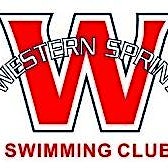 Western Sprint Swimming Club
Western Sprint Swim Club is a competitive swimming club, providing a professional, safe, and friendly environment for both competitive and recreational club members to participate in the great Australian sport of swimming. We have to two experienced and highly qualified coaches who work hard to ensure each member will reach their maximum potential.
WSSC regularly supports country and interstate Meets which provides an opportunity for swimming members to experience living and competing in a team environment away from home. We foster and promote values such as participation, inclusiveness and club spirit and have an active social calendar which allows parents of junior swimmers an opportunity to socialise in conjunction with the Meet calendar and outside of the swimming environment.
Sorry, there are no upcoming events