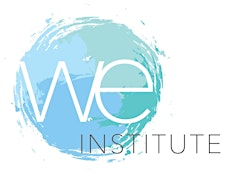 WELLNESS EMPOWERMENT AND TRAINING INSTITUTE
 WE is a vibrant community of professionals, supporting and fostering all modalities that have the potential to improve quality of life.
 Founded by friends Bruce and Kali, WE Institute (WE) began as a vision of a place specialising in supporting people find their groove  from one on one sessions to educational workshops and trainings.
 WE is a Wellness, Personal Coaching and Training Centre with focus on personal development and you LIVING YOUR BEST LIFE.  The approach is collaborative, empowering and progressive.  Modalities include - NLP & Hypnotherapy,  Aromatic Medicine, Kinesiology, Coaching and Naturopathy.
 At WE we take you on a journey of CONNECTION, INSPIRATION and EXPANSION.
WE are  also a hub for National and International Guest Speakers and Trainers.