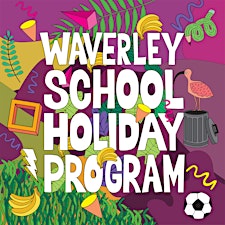 Waverley Council School Holiday Program
Waverley Council provides a range of online and face-to-face school holiday activities for children and young people.
All programs are facilitated by a combination of Waverley Council specialist staff, artists, industry professionals and partner organisations.
A diverse program is offered including sports clinics, arts and crafts, artist led workshops, dance, film, theatre and science and technology programs with the aim of catering for all interests. 
For holiday enquiries at any time of year email: schoolholidays@waverley.nsw.gov.au

Subscribe to one of Waverley's eNewsletters: https://www.waverley.nsw.gov.au/top_link_pages/news_and_media/waverley_subscriptions