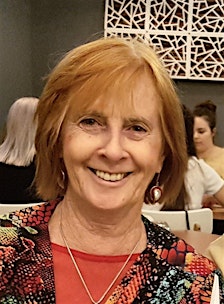 Waste Is My Resource
Robyn Brown has worked as a secondary teacher for over 20 years, then as a Waste Education Officer for a Regional Council, delivering a message of waste minimisation to local communities and school children, She now runs her own business, Waste Is My Resource.
Robyn's concern for waste has been a lifetime passion that started in her childhood in the country where very little was wasted due to isolation and lack of money. Her parents showed her how to re use and build using recycled materials, along with how to grow organic food, which she continues on her property at Serpentine.

Robyn has a wonderful knack of making things simple, using what you have at hand, and great tips for troubleshooting on our journeys to become waste savvy.
133 Gladstone Dr • Serpentine, WA
$25