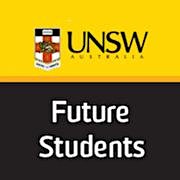 UNSW Future Students
The goal of the Future Students office is to provide advice for domestic students who are interested in becoming part of the UNSW community. We run tonnes of events for Future Students throughout the year, including information evenings, workshops and even UNSW Open Day. 
Call us on 1300 UNI NSW (1300 864 679) or submit an enquiry online.
Sorry, there are no upcoming events