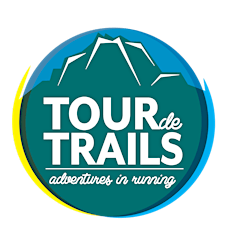 Tour de Trails
TOUR DE TRAILS is a new boutique adventure running (and sometime cycling) tour company that specialises in high end multi-day adventure tours with a luxe twist incorporating quality culinary and cultural experiences.
Occasionally, as with the Surf Coast Trail Marathon, we branch out to events, working with specialised partners the likes of Adventure Types, Adventure Host and Wild Plans to deliver premium adventure tourism experiences.  
Major Partner in this event, Adventure Host, has worked on events in the outdoors for many years, including on the Landrover G4Challenge, Kids Adventure Fest, Season of Pain multipart series and the Brooks Trail Run Fest.
Contact:
Chris Ord (Director)
chris@tourdetrails.com
+61 4 303 76621
www.tourdetrails.com  
Sorry, there are no upcoming events