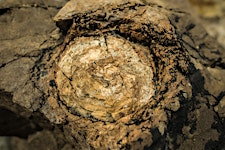 Titirangi Earth Festival
The Titirangi Earth Festival sets a direction to invoke inspiration and new ways of thinking to strengthen connections as a wider community.
Being held on the Titirangi Rudolf Steiner School land on 6 April, creating a space on the land for the people of the area to connect, strengthening their relationships with each other and the rich diversity within the area's natural environment.
Part of EcoWest Festival 2019, this free entry event will include a symposium of national and world class 
speakers with a focus around the inter-relationship among the different parts
of the ecosystem that make up the diversity of this area.
This will include Water, the Manukau Harbour, local streams and waterways,
mangrove ecolgy and their significance and role, Waitakere forest regeneration and kauri
dieback, carbon sequestration and climate changes, holistic health and wellbeing and how
it all connects to the living environment.
"There will be a rich selection of workshops for children, teenagers and adults throughout
the day," and local community groups to meet and inspire the wider community with their
hands on approach to their local needs.
The day starts at 9am with karakia and a blessing to open the event and will finish at
7pm with live music starting at 4.30pm. Delicious food and drinks will be available throughout
the day.
Sorry, there are no upcoming events