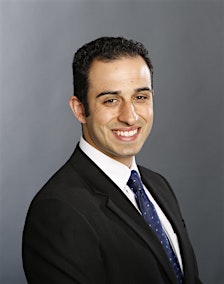 Theo Zographos for Oakleigh
Theo Zographos is the Liberal Candidate for Oakleigh and one of the three Monash council representatives for Oakleigh Ward. Born and raised in the Oakleigh Ward, Theo is passionate about improving municipal services for all residents and ratepayers.

With a proven record of participation in improving our city for the better, Theo has been involved in implementing a wide range of local initiatives that have had a profound effect on the City of Monash.

He has led the issue of community safety, including implementing a clampdown on hoons in the Monash area as well as standing up for council's aged care facilities by voting against proposals to sell them. He has been a proud advocate for keeping Christmas alive, pushing for "Merry Christmas" to replace "Seasons Greetings" on council decorations.

He has also delivered on transparent civic outcomes, by arguing for changes to council meeting procedures so residents can now ask a question about any issue at council meetings. Previously, residents were only able to ask questions about matters that were on the meeting's agenda or on the agenda of the previous council meeting.

Working with the community, he helped secure funding for a major multicultural festival in Oakleigh, which was a tremendous success and attended by over 25,000 people on 27 October 2013. Over the last few years, he also was part of the team that started the process of building the new children's hospital at the Monash Medical Centre, which is in the Oakleigh Ward. He was also personally instrumental in securing the grade separation works for the Murrumbeena train level crossing, which is used by many Monash residents on a daily basis.

Into the future, he is determined to continue fighting for sound economic management, safer roads and footpaths, convenient parking, respecting the environment and preserving our environmental assets, investing in Monash's infrastructure like Monash Medical Centre and it's new Children's Hospital, Monash University and the Australian Synchotron in Monash and raising the profile of local government in Victoria.

He has had a successful career in the Public Service over the past seven years, where he currently works in the area of community safety within the Department of Justice. He also holds a Certificate of Journalism.
Sorry, there are no upcoming events