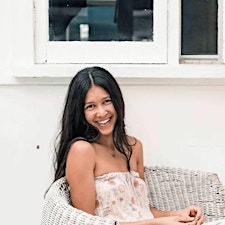 The Wong Way
Hi there lovely my name is Izy, founder of The Wong Way. You're probably thinking why The Wong Way? Growing up and being teased of my ethnic background and last name. I wanted to incorporate it as a reminder to never be afraid to show the world who you are, be true yourself and unapologetically you and always shine your light! Aligning with this our values are to always Empower, Inspire and Educate you.
Empowering you to support your mind, body and soul with our beautiful essential oils and crystals.
Inspiring you to shine your light with our stunning aromatherapy jewellery that has incredible healing benefits.
Educating everyday through our newsletters, online posts and workshops about the many ways you can support self care using our essential oils and other modalities to support you. Supporting your sleep, energy, health, emotional and mental wellness overall.
Join the journey with me #livingthewongway
If you aren't local to any of our current workshops available, not to worry! Izy and her team travel far and wide around Australia to spread the essential oil love. If you are interested in hosting a workshop please reach out as we would love to support you.
You can follow Izy on Instagram @the.wongway for daily ideas, inspiration and uses for the oils.
Start your journey today #livingthewongway
Sorry, there are no upcoming events