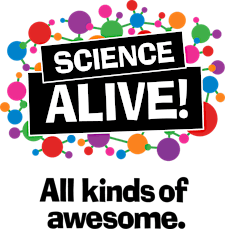 The Science Alive! Team
Science Alive! is the largest single interactive science exhibition in Australia. The event helps to build our community's awareness of the scope and importance of science and technology, celebrate local successes, and inspire future generations of science and technology professionals.
​
Launched in 2006 in South Australia, it was initially held on a single day, in a modest 2,400 m2 space. Today it's held over three full days, spans 17,000 m2 of the Adelaide Showground and attracts an audience of over 30,000, including two weekend days for the general public and a special STEM Day Out for Year 7-12 students on the Friday.
​
We enjoy a strong ongoing relationship with National Science Week, Australia's annual celebration of science and technology, which of course shares our goals, and we're excited to bring this event to Adelaide in this most challenging of years given the pandemic situation.
​
There's no better event to experience first hand all fields of science and technology – Science Alive! really is all kinds of awesome.
Sorry, there are no upcoming events