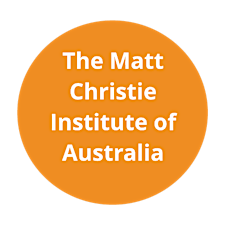 The Matt Christie Institute of Australia
The Matt Christie Institute of Australia was established in 2010 by Matt Christie and Michael Trinidad and is an Australian institute offering OET preparation courses and English language courses around the world. We are the largest provider of OET preparation and listed as the International provider of OET by the OET Centre in Melbourne, Australia.
Our Mission Statement "striving for academic excellence"
Our Objectives
Create lifelong learning opportunities to improve learning and career prospects for all students and provide practical, relevant and educationally sound know-how education that can be immediately applied in any situation.
Offer learning solutions in a range of flexible formats to cater for the diverse needs of individuals.
Build innovative partnerships through learning to create understanding and a positive change in the world.
At MCIOA we strive ourselves on 5'Cs:
-Courtesy
-Common sense
-Cooperation
-Consideration
-Caring
MCIOA is for those students who strive for the best results in everything they do. We will help students reach individual learning goals using the latest teaching techniques, which in return will have students well on the way to a bright future.