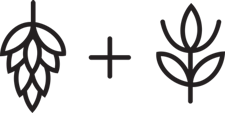 The Hop and Grain Brew Store
The Hop and Grain is the Inner West's very own homebrew store. We stock everything you need to get started on your next brew, from basic starter kits to all grain brewers, we cater to all brewing levels. We also have a great range of artisinal kits to create your own cheese, pickles, jams and more!
Offering classes, events, private events and tastings as well as homebrew supplies and equipment.