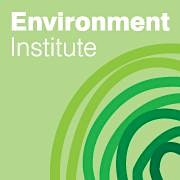 The Environment Institute
The Environment Institute exists to deliver outstanding research across environmental sciences.
By understanding patterns and processes to derive solutions, we help enable decision-making that can meet todays and future needs.
This work is being carried out against a background where the current state of the environment is an international priority. This requires us to develop and implement solutions for its health, our wellbeing and to sustain our economy.
To help do this the Institute puts water and climate scientists together with biodiversity, marine, landscape and genetics work, and more. We are doing this at a time when our capabilities to research and understand the issues we face are growing exponentially.
Sorry, there are no upcoming events