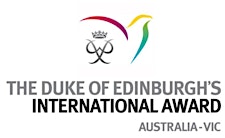 The Duke of Edinburgh's International Award Australia - Victoria
We engage, equip and recognise young people.
Our programs create experiences that change lives as young people connect with their communities and are recognised for their achievements.
Through the international framework of The Duke of Edinburgh's Award, young people of all abilities Volunteer in their communities, develop their Skills, join in Physical Recreation, and embark on Adventurous Journeys.
Young people are empowered with the skills and opportunities to make meaningful decisions, enhance skills for life and work, live active and healthy lifestyles, contribute to their community and build their sense of adventure in the face of the unknown.