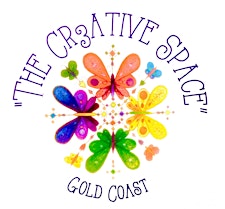 The Cr3ative Space- Gold Coast
The Cr3ative Space- Gold Coast is a place that encourages healing and creativity by providing art workshops, art therapy and counselling services for both adults and children.

Art therapy is different from traditional "talk therapy" (counselling) as it is uses the process of art making to improve a person's physical, mental, and emotional well-being.
You don't need to have any artistic ability to benefit from art therapy. The goal is not to create a masterpiece, but to reflect on the process and insights gained from creating.  

Self-expression through art can help people resolve emotional issues, reduce stress, and improve self-esteem and awareness. The Cr3ative Space specialises in anxiety, stress management and helping people live their best life.

Vicki is a qualified teacher with 20 years experience. She holds a Bachelor of Science degree in Psychology, a Diploma in Counselling and is a certified Art Therapist. Vicki is passionate about sharing the healing power of the creative arts with others and guiding them on their personal growth and wellness journey.

Vicki runs sessions either at The Cr3ative Space art studio or private homes, schools, work places, retirement homes etc. Group and individual sessions for adults and children are available.
Sorry, there are no upcoming events