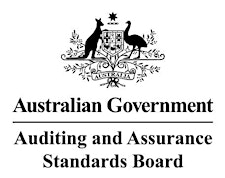 The Auditing and Assurance Standards Board
The Auditing and Assurance Standards Board (AUASB) is an independent, statutory agency of the Australian Government, responsible for developing, issuing and maintaining auditing and assurance standards.
The mission of the AUASB is to develop, in the public interest, high-quality auditing and assurance standards and related guidance, as a means to enhance the relevance, reliability and timeliness of information provided to users of auditing and assurance services.

Sound public interest-oriented auditing and assurance standards are necessary to reinforce the credibility of the auditing and assurance processes for those who use financial and other information. The AUASB standards are legally enforceable for audits or reviews of financial reports required under the Corporations Act 2001.

The AUASB's role extends to liaison with other standards setters and participation in standard-setting initiatives.
Sorry, there are no upcoming events