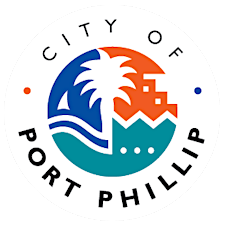 Sustainable Transport - City of Port Phillip
The City of Port Phillip together with its partners presents the Ride2Work Program

With the right tools, knowledge, confidence and encouragement,
we'll get you riding
 
About Us
Council has a vision for Port Phillip to be a connected and liveable city where residents, visitors and workers can live and travel car free by improving the convenience, safety, accessibility and range of sustainable travel choices across our City.
In 2011 Council formally adopted a suite of new sustainable transport documents focused on achieving this vision. These take the form of the:
Sustainable Transport Strategy - which provides a unifying vision for sustainable transport and will guide decision making in the City of Port Phillip
Bike Plan - sets out proposed strategies and actions to improve bike riding in the City of Port Phillip over the timeframe 2011-2020
 
The strategy and plans will help Council, together with the community, take action on climate change by encouraging the use of sustainable transport modes that minimise energy use. The Walk and Bike Plans also aim to enhance liveability in our municipality by outlining projects to improve our streets and public spaces for walking and bike riding.
Sorry, there are no upcoming events