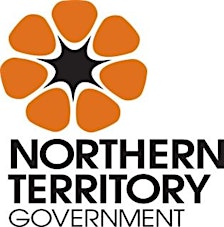 StudyNT
The Northern Territory Government's Study in Australia's Northern Territory (#StudyNT) promotes international education and training.
StudyNT works with local and business communities to welcome international students to achieve academic success and discover new pathways to their future in Australia's Northern Territory.
By registering to attend our events you consent to the Northern Territory Government collecting your personal details and using those details for future marketing purposes. You will be provided an opportunity to unsubscribe at all times and can do so by contacting (email).
Talent Release Disclaimer: Participants of events may be captured in group visual and audio recordings, which may be reproduced in advertisements or other promotional material published for and on behalf of the Northern Territory Government to promote events. This may include social media sites.
The user of this service acknowledges that personal data may be collected and stored by Eventbrite on services outside of Australia, not in control of the Department of Trade, Business and Innovation and not necessarily managed in accordance with the Information Act. Refer to Eventbrite's Privacy Policy here.
If you have any questions please contact the Social Media Officer on news.dtbi@nt.gov.au or 08 8999 7104.
Darwin Student Space • Darwin, NT
Development House • Darwin, NT