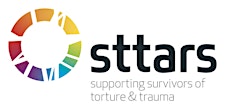 STTARS
STTARS is the Survivors of Torture and Trauma Assistance and Rehabilitation Service
STTARS is a non-government, not for profit organisation with no political or religious affiliations.
STTARS has been providing services to torture and trauma survivors in SA since 1991.
STTARS assists people from a refugee and migrant background who have experienced torture or been traumatised as a result of persecution, violence, war or unlawful imprisonment prior to their arrival in Australia.