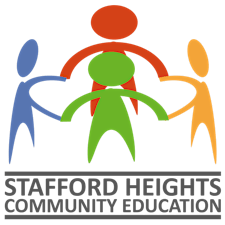 STAFFORD HEIGHTS COMMUNITY EDUCATION
Introduced by the P&C in 1973, Stafford Heights Community Education has been serving our community for over 40 years with all profits being reinvested into our school to purchase much-needed equipment and pay for ground improvements for our children.
Located 8km north of the Brisbane CBD in the quiet, leafy suburb of Stafford Heights,  our goal is to promote the principles of lifelong learning while fostering a sense of belonging between our school and our community.
We adhere to the philosophy and ethos of Stafford Heights State School Pillars of Respect.
Respect for ... Self, Property, Learning and Others
With a focus on you, and providing ongoing learning opportunities, our aim is to provide a welcoming environment to encourage your continuous development and improvement of knowledge and skills through affordable, budget-friendly educational classes.
Our courses are a great way to meet others with similar interests and enjoy shared activities.
We look forward to seeing you at one of our classes soon, either as a student or tutor.
The Stafford Heights Community Education Team
Sorry, there are no upcoming events