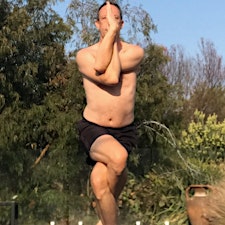 Southbank Yoga
Southbank Yoga is run by Alan, he is a Registered Yoga Teacher (RYT200), has been practicing yoga for 15+ years and delivers a refreshing yoga practice for all levels of yogis.
Southbank Yoga offers a classical approach to our classes based on Patanjali's 8 limbs of yoga. The yoga we teach is a hatha style and each class is planned to include poses (asanas), breathing exercises (pranayamas), and meditation.
Classes generally start out with a gentle meditation and pranayama and then progressively build the energy levels which peak approximately 30 minutes into the class. We then start to reduce the energy levels, ultimately finishing the class with a restful savasana. Students can take breaks as needed at any time in the class, whilst those seeking to explore their practice will also have an opportunity to do so.
The class suits all yogis, from "never done" yoga to the more experienced.
Assembly Hall @ Boyd Community Hub • Southbank, VIC
Assembly Hall @ Boyd Community Hub • Southbank, VIC
$0 - $10