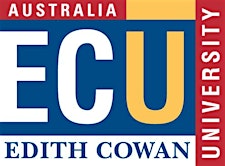 School of Arts and Humanities at ECU
ECU's School of Arts and Humanities is for students who want to pursue their true passion – or simply find it.

We're one of the largest and most comprehensive schools of its kind in the Southern Hemisphere, with a diverse range of programs covering media and communications, contemporary arts, design, psychology and social sciences, criminology and justice, and the humanities.We're also home to one of the world's best film and television schools, the Western Australian Screen Academy.

Our courses are delivered at our Mount Lawley and Joondalup campuses, with Arts and Social Work also available at our South West Campus in Bunbury. Our approach to teaching is one that maximises a student's employability through acquiring hands-on skills and experiencing professional placements, complemented by a solid theoretical background.

Our course structures also allow for acquisition of expertise in multiple areas, recognising the need for multi-skilling in today's arts and communications industries.
Sorry, there are no upcoming events