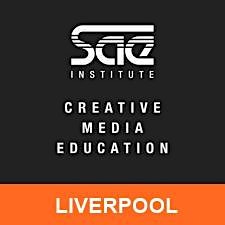 SAE Institute Liverpool

Located in the center, SAE Liverpool is just a five-minute walk from all that the city has to offer.



Our recently refurbished campus boasts brand new Mac Labs, green screen and industry standard production studio full of the high specification equipment favored by professionals. We regularly hold live lounge sessions with local bands - filmed and recorded by our own students. Look out for session recordings on our social channels.

Liverpool has a dedicated team of academic staff, supervisors and administrators who are ready to nurture your skills and support your studies from the moment you walk through our doors.
Download our Accommodation guide here.
Campus Academic Coordinator:

Ms. Kate Corbin
About SAE
One of the world's leading creative media institutions, SAE builds on a proud tradition of exceptional post-secondary education spanning 54 campuses in 27 countries.  

Winning Oscars, Grammys, BAFTAS and becoming digital entrepreneurs. Thanks to our distinctive model of hands-on learning and strong focus on industry and global engagement. 
With a commitment to the next generation of creative workers, our courses in Animation, Audio, Film, Games, Music and Web are industry-focused, practice-based and taught by a specialist community of leading practitioners.
Our state-of-the-art campuses are located in the thriving digital hubs of London, Liverpool, Oxford and Glasgow, inspiring students to not only work in creative industries worldwide.