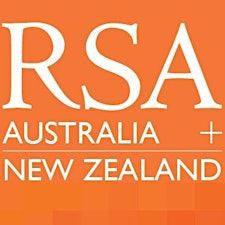 RSA Australia + New Zealand
The RSA Fellowship is a powerful national and international network of accomplished individuals. Fellows are encouraged actively to engage with all aspects of the RSA's work and to develop their own local and issue based initiatives. Fellows bring a wealth of expertise and influence but more than that they bring a shared commitment to the values and working methods of our Society.
The RSA encourages public discourse and critical debate by providing platforms for leading experts to share new ideas on contemporary issues. Our projects generate new models for tackling the social challenges of today and our work is supported by a 27,000 strong Fellowship from over 69 countries – achievers and influencers from every field with a real commitment to progressive social change.
While the RSA is based in London at 8 John Adam Street it has also had Chapters in Sydney, Melbourne and New Zealand for the past 20 years. More recently, in consultation with representatives from London, a decision was taken in 2005 to dissolve the Chapters and incorporate as an international chapter of the RSA, known as RSA A+NZ. It is now a registered company with an Affiliation Agreement with RSA London signed in June 2007 and operates as a not-for-profit organization. Other International Chapters are currently expanding in the United States, India and Brussels and the intention is to grow an international network of innovators and individuals of influence that are dedicated to removing the barriers to social progress. The RSA A+NZ is now looking to increase the number of events and activities across Australia and New Zealand, and adopting a strategy to promote greater participation and contribution in the arena of social change.
Sorry, there are no upcoming events