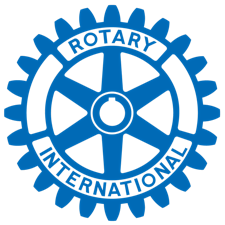 Rotary Club of Casey
Rotary was founded by Paul Harris in 1905 in Chicago. The concept did not take long to come to Australia, the first Rotary Club in Melbourne was started in 1921.
The Rotary Club of Berwick was chartered the 31st of March 2012 at the Berwick.
International Projects the Club has been involved with:
Matching Grants
Youth Exchange
Group Study Exchange
Muna
Berwick Community Projects:
Time Capsule
Five PROBUS Clubs
Art Shows & Craft
Seats, Tables, electric BBQ and Shelter at Buchanan Park
Debutante Balls for the Berwick Secondary College
Bridge at Wilson Botanic Park
Reg Kurll Lookout
Vocational Awards
Stream Watch
Rotary Clock Tower
Meals on Wheels
Children Summer Holiday Camps
Golf Days
Red Cross and Salvation Army Collections
Annual Cemetery Cleanup
Formed Senior Citizen Club
Seats around the City of Berwick
Pioneer Park Rotunda - Centennial Project.
Sorry, there are no upcoming events