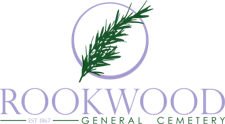 Rookwood General Cemetery
Steeped in history and reflecting the cultural diversity of wider Sydney, Rookwood Cemetery is a tranquil and fascinating place of historical significance, and considerable natural and built beauty.
With a total area similar in size to the Sydney CBD, Rookwood is the largest cemetery in the southern hemisphere and the largest Victorian cemetery in the world.
Having been established in 1867, today it is the final resting place for more than a million people.
Each year over 2,000 interments and commemorations are performed, representing the vast majority of religious and cultural groups throughout Sydney.
Sorry, there are no upcoming events