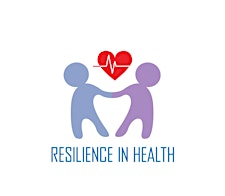 Resilience In Health Pty Ltd
Resilience in Health Pty Ltd was founded in 2018 by Dr Cathy Adams and Ms Sue Hendy who are Co-Directors. The Company was inspired by the work both Directors have experienced in the healthcare industry throughout their professional careers.
Cathy and Sue have extensive experience in senior leadership positions within health at a state and national level in Australia and in other parts of the world. They both maintain a role in clinical care as well as delivery of education and training. Their education is therefore contemporary and responsive to what clinicians require for registration, knowledge development and capacity to build personal and professional resilience. Both Directors have extensive experience and understanding of the issues in rural and remote Australia as well as within the metropolitan area. Their aim is to provide services that can meet the need of any region, setting or individual.
Both have recognised the need for support for health providers to enable them to continue to provide safe care with strong clinical governance structures, robust accountability and contemporaneous education and skills development.
RIH aims to provide national forums, webinars, resources and individualised support and advice to promote resilience, build capacity and offer restorative support to health care providers
Sorry, there are no upcoming events