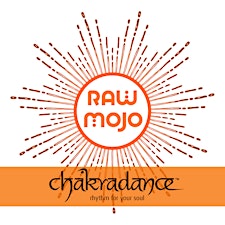 Raw Mojo
Welcome to Raw Mojo – a place for you to rediscover your inner mojo, that spark of raw vitality and lust for life, through yoga, meditation and dance.
ॐ
Sattva yoga is a holistic, ever-evolving practice that involves asana, pranayama, meditation, kriya, free movement and wisdom teachings. 
ॐ
Blending spontaneous, free-flowing dance movements with pulsing music, and guided imagery – Chakradance is a dynamic dance journey through the seven chakras.
ॐ
*Visit my website rawmojo.com.au for more information on Sattva Yoga Chakradance and which class is best suited for you.*