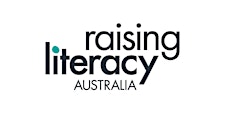 Raising Literacy Australia Inc
Raising Literacy Australia's goal is to support and educate individuals, families and the community through sustainable programs. Our aim is to enable Australians to participate in society, both culturally and economically, to achieve lifelong learning and improved life chances.
Our key programs include: The Little Big Book Club, Building Foundations for Early Learning Professional Learning, Read To Me, and Little Book Press.
Sorry, there are no upcoming events