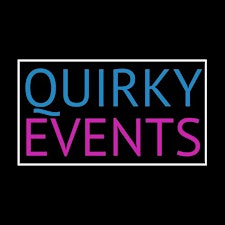 Quirky Events
Hi, I'm Leela. Quirky Events comes from my dream to produce unique and fun social events. It is my passion to one day manage my own festivals. I started Quirky Events as an outlet to run my own smaller social events while I build up to that.
My experience in PR and online marketing has also resulted in me managing events for local bands, including having an involvement in Fringe Festival this year.
Hope to see you at one of my events soon!
Sorry, there are no upcoming events