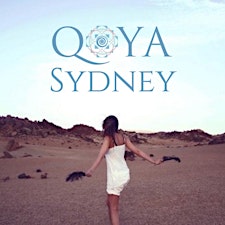 Qoya Sydney | Wise. Wild. Free
Qoya Sydney offers Qoya classes, workshops and special events in Sydney, throughout Australia and overseas, taught by Jill Lacina.  Check out the listing below to find all upcoming events.
What is Qoya?  
It's movement with meaning.  We remember that as women, we are Wise, Wild and Free.  Through movement, we learn to trust ourselves...to tap into our own inner wisdom.
Is Qoya only for women?
Typically, Qoya classes are for women only.  Occasionally, we offer Co-ed classes and they will be clearly labelled.  In our Co-ed classes, men are welcome to join us in circle.
What is a Qoya class like?
It's a bit like yoga, meditation and dancing in your living room with friends all rolled into one.  There's time to rest, to dance, to sweat, to laugh, to pray, to meditate and to be in community with women - all in 90 minutes. 
Why should I try Qoya?
If it peaks your curiosity - even slightly - give it a try.  It's like coming home to yourself, in a deep and joyful way. 
Sorry, there are no upcoming events