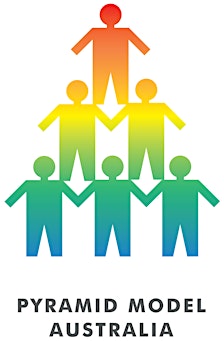 Pyramid Model Australia
The Pyramid Model supports young children's social emotional competence by helping early childhood educators and families promote children's skills.Children learn social-emotional skills when educators and families provide nurturing-responsive care, supportive learning environments, and specific teaching of skills when children show confusion or challenging behaviour.
The Pyramid Model is being used increasingly in Australian early years services and preschools. It supports Australian early years policies such as The Early Years Learning Framework & The National Quality Framework for Early Childhood Education and Care by providing strategies and resources for educators and families.The Pyramid Model is currently listed as one of the evidence-informed programs and supports on the Victorian Department of Education & Training's School Readiness Funding Menu. 
Sorry, there are no upcoming events