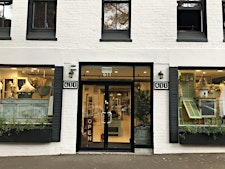 Provincial Kitchens Home
Provincial Kitchens Home is a bespoke interior design company that is committed to building exquisite kitchens, bathrooms and unique interiors throughout the entire home.
We create visually inspired living spaces designed to stand the test of time.
At Provincial Kitchens Home our passion has always been to design beautiful kitchens. We do however relish the opportunity to enhance and illuminate our clients' complete home. Integrating the style and ambiance of each project with a dynamic yet holistic approach. Creating spaces that will draw family and friends together, places where stories will be shared and memories made.
​
We strive to encourage a design process that is enjoyable and rewarding for our client. Our philosophy is that every project is a creative partnership, and we are dedicated to ensuring that the client feels included in the design process and enjoys the experience from concept to completion.
The mission of Provincial Kitchens Home is:
to craft one-off hand-painted cabinetry for all spaces in the home

to use only the best artisans in the business

to finesse over the finest detail

to strike the balance between functional solutions and aesthetic design
The Provincial studio is a place that inspires creativity and nurtures the unique. To us, no idea is too challenging. There is often music. There is always laughter. We guarantee there will be lots of talk about the home, as we build and celebrate lasting and enduring relationships with our clients.
Sorry, there are no upcoming events