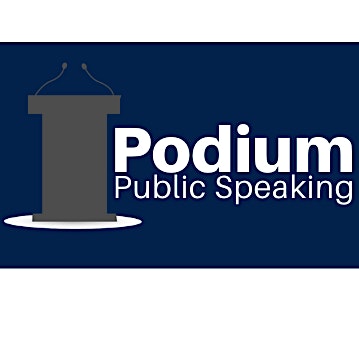 Podium Public Speaking
We believe in people. We believe in the potential within people to do great things. At Podium Public Speaking we are unearthing thought leaders and we are cultivating influencers. We inspire people to grow their power to share their message and we ignite their passion so that what they say becomes an EXPERIENCE for their audience.  
Podium Public Speaking works with you to take your public speaking career and propel it forward, because this is "where your future begins".
Sorry, there are no upcoming events