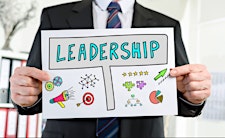 Paramount Training & Development
Training in Sydney
Paramount offer some of the best training courses available in Australia. We customise the training sessions to suit the participants every time, making it more effective and increasing the skill level on a needs basis.
Employees enjoy our training sessions for several reasons:
Interactive and Motivating
Customisable and Edited to suit the needs of the individual
Qualified Trainers
10 Years Experience in developing techniques within the training industry
With a range of different learning experiences, participants can also learn they way they wish. Some are visual, suditory and kinesthetic learners. Some prefer Experiential Learning or using the Impact system. With Paramount you can be assured of a better training session as you get to learn the best way for you.
Our delivery can also be customised to suit your timeframe, needs and objectives. Contact our training team in Sydney for more details.
Sorry, there are no upcoming events