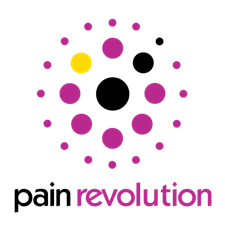 Pain Revolution
Pain Revolution's vision is that all Australians will have access to the knowledge, skills and local support to prevent and overcome persistent pain.
Led by the University of South Australia's Professor Lorimer Moseley, Pain Revolution is on a mission to get the science of pain out of the research lab, and into the community. One in five Australians live with persisting pain, and less than 10% get the help they need to recover.*

The annual Pain Revolution Rural Outreach Tour puts a passionate and dedicated team of cyclists on the road to reach rural communities.
Through the Local Pain Educator Program, we aim to create lasting postive change for people in pain in rural and regional Australia through a network of upskilled health professionals active in their community.
*Pain Australia, 2018