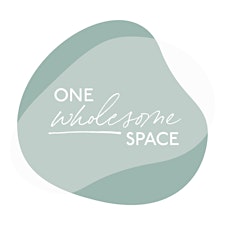 onewholesome.space
onewholesome.space is a platform for authentic connection, to the self and others. We offer meditation courses, group workshops and 1:1 coaching for all people, schools, businesses and community groups wanting to expand and integrate their awareness and connection to life. 
Founded by @the_story_of_bini upon returning to her home town in Gippsland. Bini's journey has consisted of extensive meditation, self inquiry and connection within different communities, monastaries and innovators across eastern and western countries which has inevitably, altered her way of Being. She is an Occupational Therapist, specialising in trauma recovery and a certified coach- this means she is trained in listening, inquiring and empowering people to move through spaces, rapidly.
Bini is committed to creating a space that allows her family and friends (you!) to gain similar insights that enable a greater connection and relationship to your life. Ultimately, by enhancing the way communities and individuals connect, will have a ripple effect on Tomorrow's Leaders- providing young people a reason to live and contribute to a world worth living in. 
Visit onewholesome.space to see what this journey of self exploration and creation could look like for you.