Ocean Life Education
Ocean Life Education 'brings the sea to you' providing fun environmental education programs designed to inspire students of all ages to appreciate and take responsibility for the marine ecosystem.
Interactive programs aim to impact the learner's attitudes, beliefs and behaviors with the long-term outcome being sustainability of our marine environment.
Marine educators arrive with fascinating live marine animals, artifacts, games and information, blending 'hands on' interaction with science and entertainment.
We have been providing curriculum based workshops in schools, early learning centres, outside school hours care and environmental events since 2006.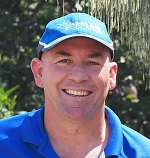 Richard Coward is a marine biologist, teacher and our Director of Education.
"Ocean Life Education is committed to making a difference. We believe that early awareness and understanding form a basis for life-long learning and appreciation of our marine environment," Richard Coward.
Sorry, there are no upcoming events