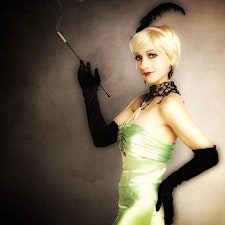 Nikki Nouveau
Nikki Nouveau is an imaginative and passionate performing artist with a love of characterisation and storytelling. With scores of performances around Australia and internationally, Nikki has gained a reputation of delivering and producing high quality entertainment to sell-out audiences and rave reviews.
With her delicate vocals and classical overtones Nikki transports her listeners to Paris on a beautiful musical journey of the 1940s singing French chanson and other classics by Edith Piaf, Marlene Dietrich along with original compositions.
In 2020 Nikki released her debut album No Regrets (Love and Piaf) following her EP Bordello Blues showcasing cabaret hits and original music in French and English.